Works Connection - 123 EZ Build Elite Perch
Product Code: WORKS-CONNECTION-EZ-BUILD-123-PERCH
Description
Reviews
Customer Photos
Works Connection - 123 EZ Build Elite Perch
Elite Perch Assembly
Durable CNC'd Aerospace grade 6061 T-6 billet construction.
Chrome finish bolts.
Nylon sleeve allows the perch to rotate under impact.
Adjustable lever reach feature.
Heavy-duty lever cover with embossed logo.
Optional thumb operated Hot Start.
Available in Blue, Red or Black anodized finish.
Made in the USA.
Elite Perch Thumbwheel Assembly
Factory on-the-fly adjuster with machined grooves.
Two ball/spring detent system.
Hard anodized adjuster stud.
CNC'd Aerospace grade 6061 T-6 Billet construction.
Elite Perch Lever
Leverage ratio designed to match your specific brand of bike.
Three sealed bearing pivot assures buttery smooth lever action.
Shorty lever design with machined logo.
CNC'd Aerospace grade 6061 T-6 Billet Construction.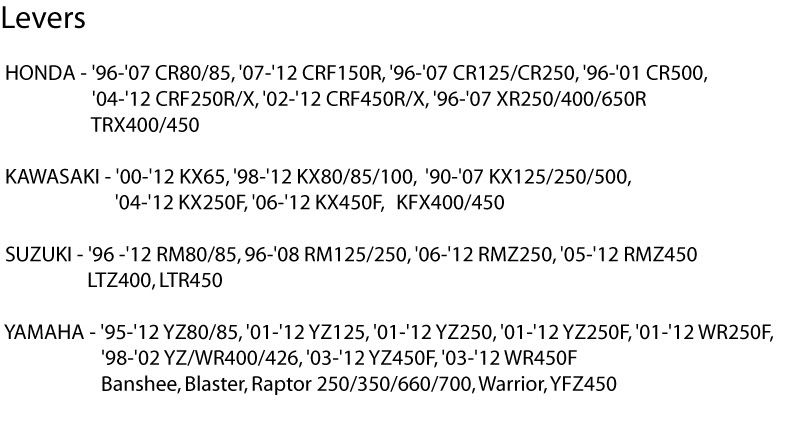 Elite Perch 1-2-3 EZ Build - Works Connection from Eric Phipps on Vimeo.