It was one muddy Saturday at the 2017 Unadilla National. The riders and their teams had their work cut out for them and were tested on their skills in the mud. A gnarly mudder to say the least, but it still provided exciting racing. These types of races just go to show that even the best riders in the world can still struggle to make it to the finish. Regardless the conditions, it didn't stop Marvin Musquin from doing what he does best and having a great time while doing it.
Another rider who made a statement this past weekend was the new rookie, Justin Cooper. Justin Cooper may have entered the series at the most inopportune time, but that didn't stop him from proving his worth in the professional ranks.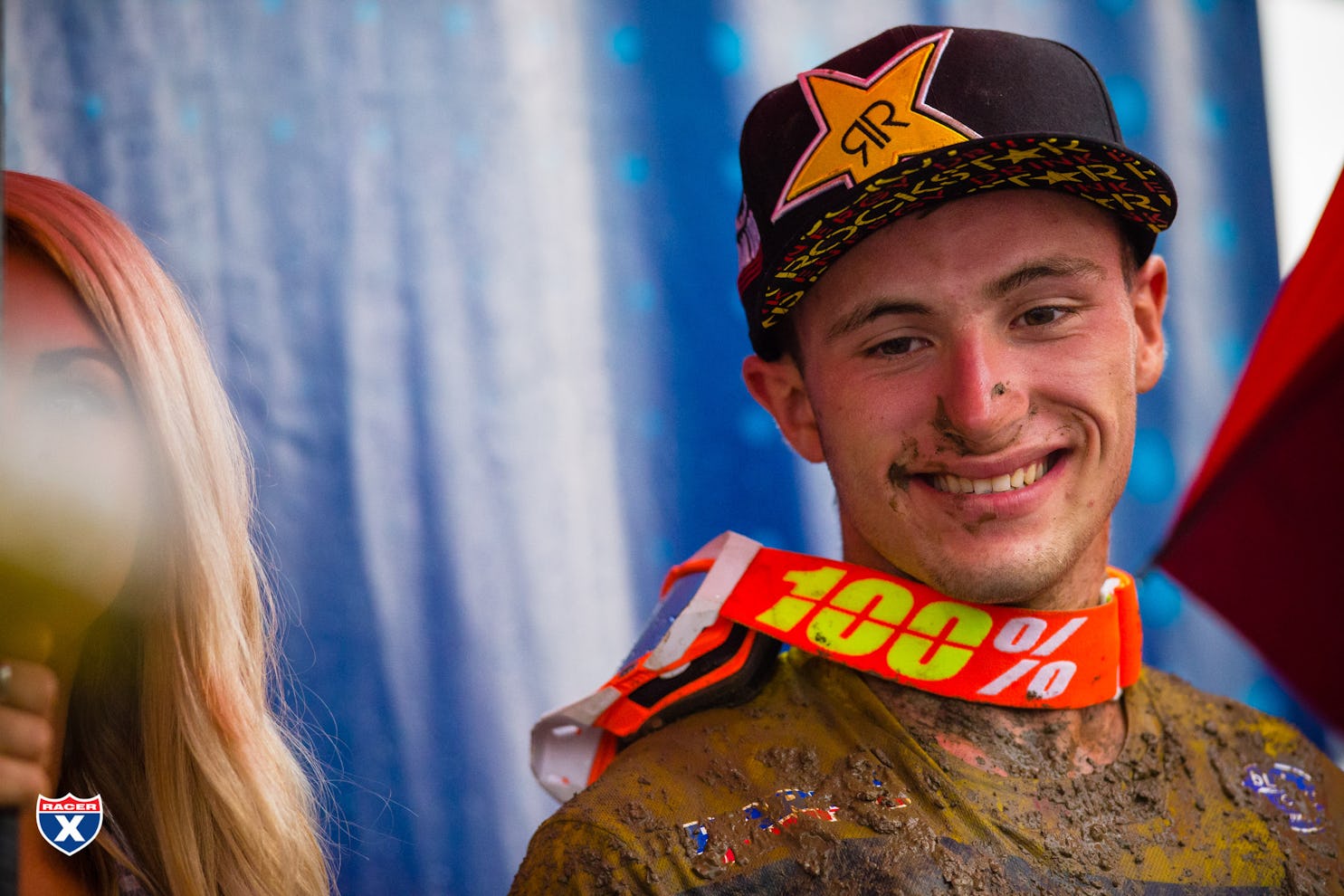 250 Moto 1
In the 250 class, Zach Osborne had the chance to wrap up the championship, but Savatgy had other plans. It was a long, hard fought moto 1 for each rider in the class, but it was the 17 of Joey Savatgy who came out victorious. He and his teammate Adam Cianciarulo took control of moto 1, but Cianciarulo had an unfortunate tip over in one of the corners.This allowed Jeremy Martin to move up into second and leave Cianciarulo battling with the potential champion. Zach Osborne never gave up and would find himself battling for third.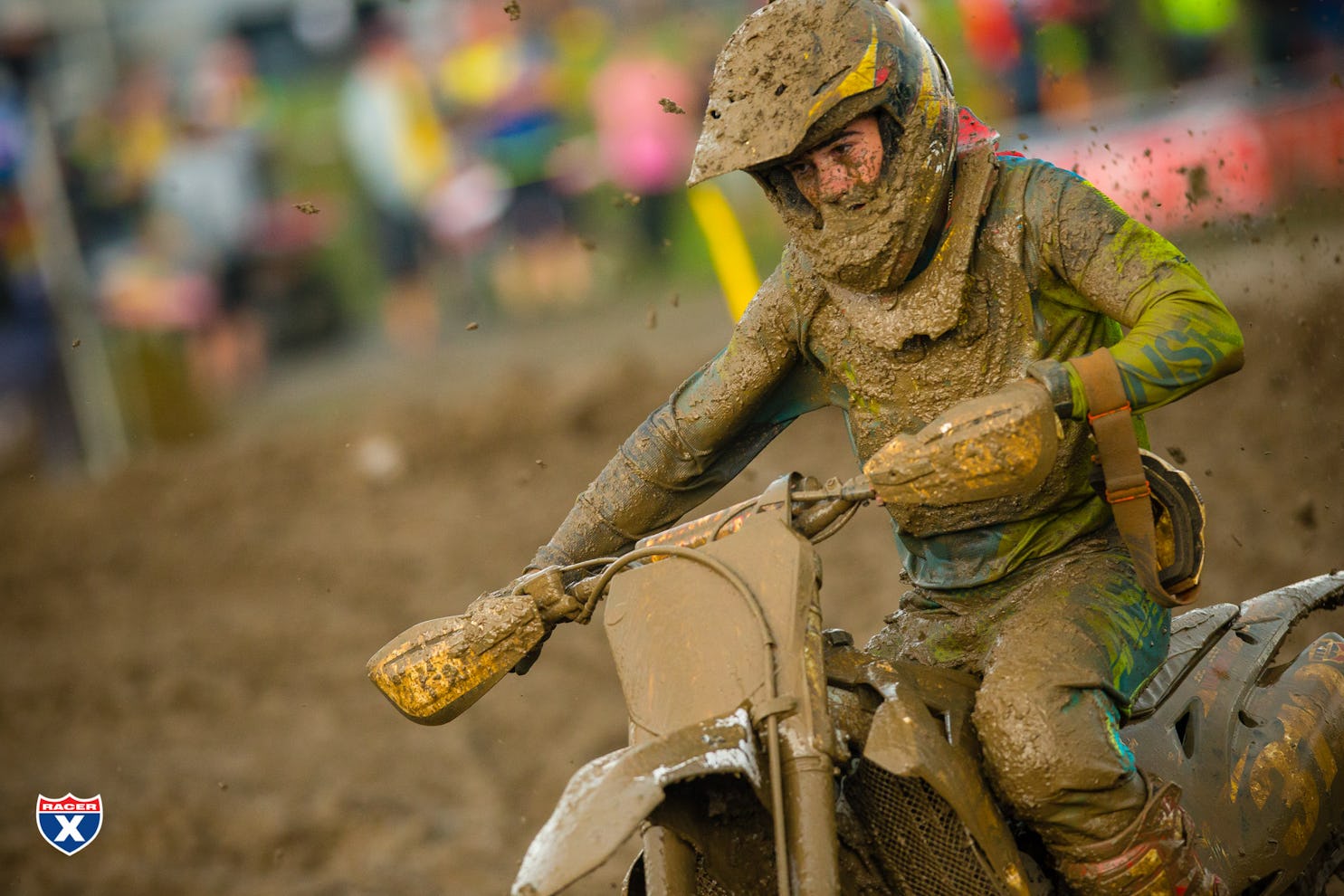 This battle raged on until Osborne eventually passed Cianciarulo and would go on to hold onto third. Even though Savatgy went on to win the moto, he was limping up to the podium. It was stated that a run-in with a lapper caused the issue, but all was good for him to come out swinging in moto 2. In regards to Justin Cooper, he would finish 12th in moto 1 behind Colt Nichols. A great first moto for his pro debut to say the least!
250 Moto 2
For moto 2, it was a total mud bath. Jeremy Martin grabbed the holeshot followed by the rookie, Justin Cooper. These two would leave the rest of the field and go 1-2 for moto 2. Deeper in the pack, it was sloppy, wet, and a dreadful race to say the least. From RJ Hampshire to Aaron Plessinger, riders across the talent spectrum had their work cut out for them…again. Dylan Ferrandis improved on his 6th place moto 1 finish as he would cross the line in 3rd.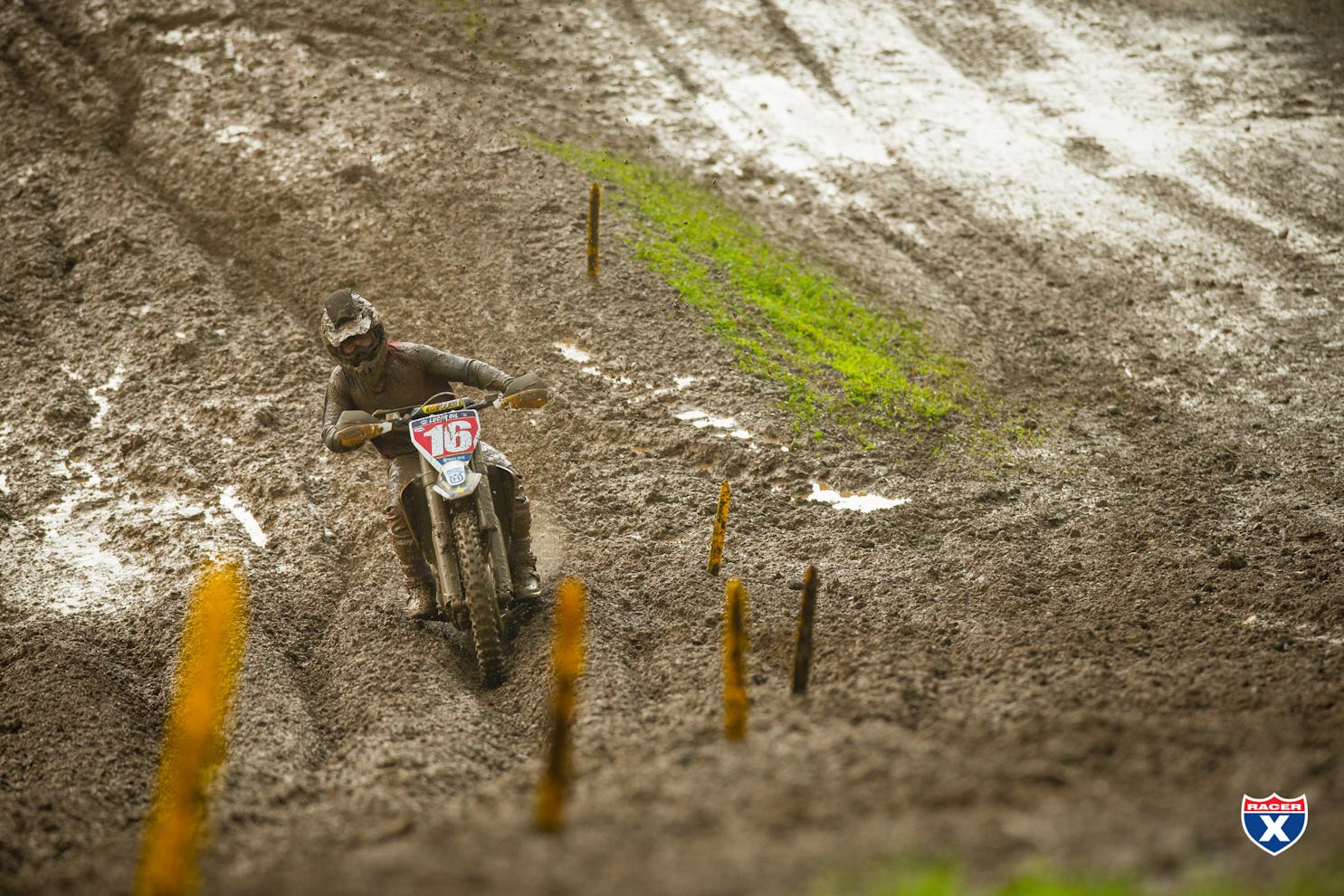 Even though there was fortune for some, the fortune did not favor the brave. Joey Savatgy went out for moto 2 a bit banged up and would have to battle Osborne for fourth. A hard earned 4th place finish would allow Savatgy to get 2nd overall with his 1st in moto 1. It was all Jeremy Martin this weekend though as we would go 2-1 for 1st overall and Osborne would hold down 3rd overall with a 3-5. Even though Justin Cooper finished outside the top ten in moto 1, his 2nd place finish would earn him 5th overall for his first pro race! It was a great day for Justin Cooper and the Star Racing Yamaha Team.
450 Moto 1
The 450 riders have displayed an upper echelon level of performance this season, and they didn't disappoint at Unadilla. Even though the race was cut short due to lighting, the riders still provided great racing for the fans who stuck it out through the rain. Motocross is one of those sports that says "the show much go on" regardless of rain or shine. We have experienced some horrendous track conditions in the past and yet, the riders still pushed through.
When the gate dropped for moto 1 of the 450 class, it was the JGR rider, Matt Bisceglia, who was out front with the holeshot. Behind him was teammate Justin Bogle, but Musquin was right there. Bisceglia had a rough day after crashing hard that would cut is moto short. About halfway through the moto, all eyes were on the two KTM riders, Marvin Musquin and Blake Bagget, as they battled hard through the mud. Musquin would pull away and be declared the winner of moto 1 after the red flag.
Eli Tomac's Points Gap
For Tomac, he clearly isn't a fan of the rain or mud. Starting out in tenth and making his way to 8th seemed like we would reel in the leaders, but as the rain intensified Tomac began to slow. This allowed 2 things to happen: Davalos and Wilson to get around him and Bagget and Musquin to close on his points lead.
450 Moto 2
The track conditions for moto 2 were just insane. Riders were completely covered in mud right as the gate dropped. It was a lucky start for Musquin, and a very unlucky start for the rest of the field! You do not want to give the Frenchman that kind of leeway in these types of races. Obviously, Musquin would dominate moto 2 and take his 3rd consecutive overall. Musquin was pressured though as Martin Davalos pressured him in the early stages of the moto. Davalos hit nearly everything to close the gap on Musquin, but the corner speed by Musquin was far superior. Davalos would hang on for second in moto 2 and would get 3rd overall on the day.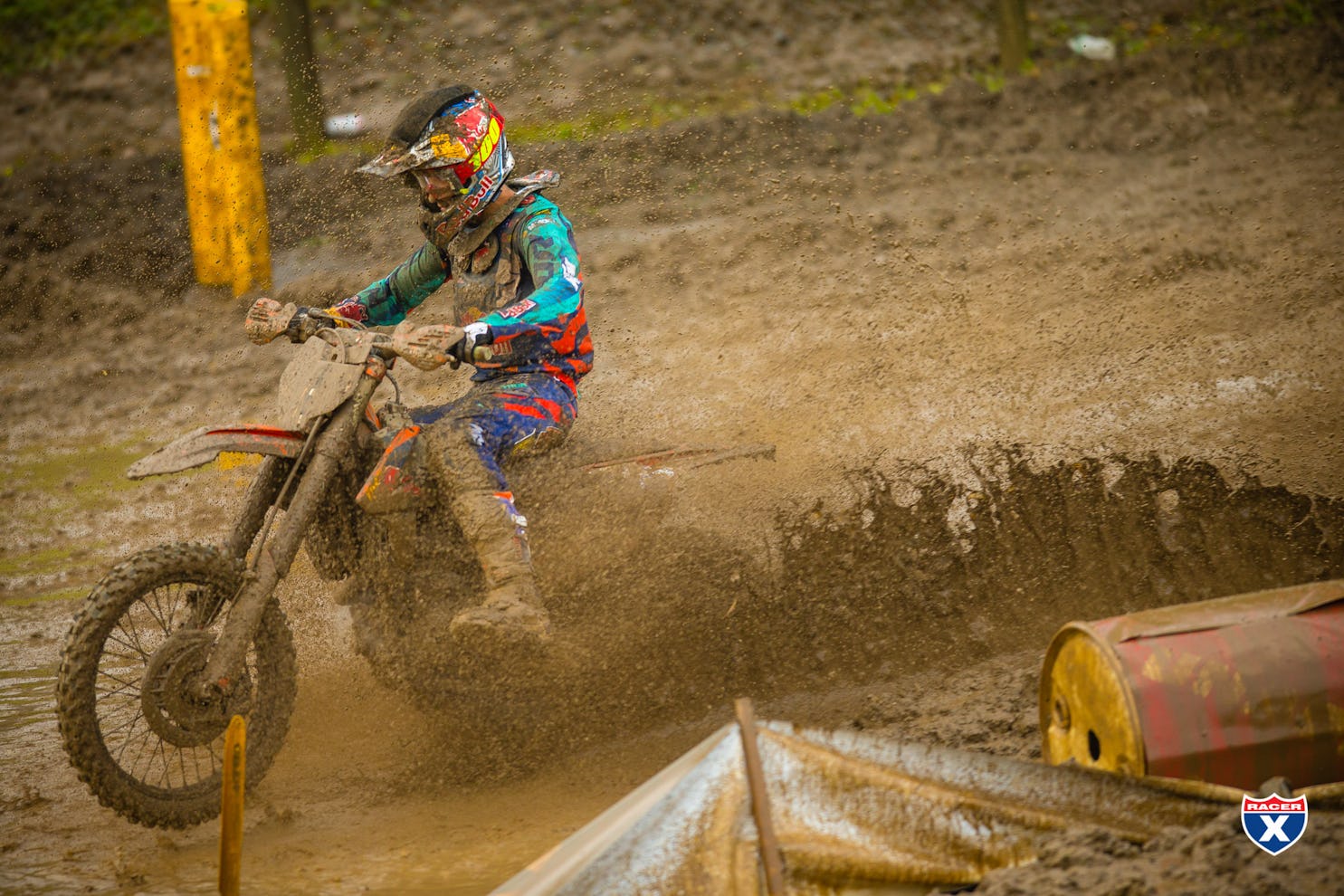 Making his return to the races after a knee injury is Cooper Webb. Webb threw down an impressive ride in the second moto which really impacted the scores for moto 2 at the 2017 Unadilla National. Cooper Webb would make moves from 6th to 3rd by passing Seely, Wilson, and Eli Tomac! It was a truly remarkable ride from Cooper Webb, especially after missing Washougal with the knee injury. At the checkered flag, it was Musquin crossing first followed by Davalos and Webb. The overall on the day for the 450s was: Musquin (1-1), Davalos (2-8), and Seely (3-6).