Alpinestars Knows More Than Moto…
If MTB or BMX is your thing, then you know the importance of quality gear. We're talking dependable and comfortable mountain biking apparel and BMX gear! Alpinestars Cycling jerseys and Mountain Biking gear is designed for the tough elements of the trail and the open road. Furthermore, their cycling products can move with you and provide the protection you must have. And we have it here at BTO Sports!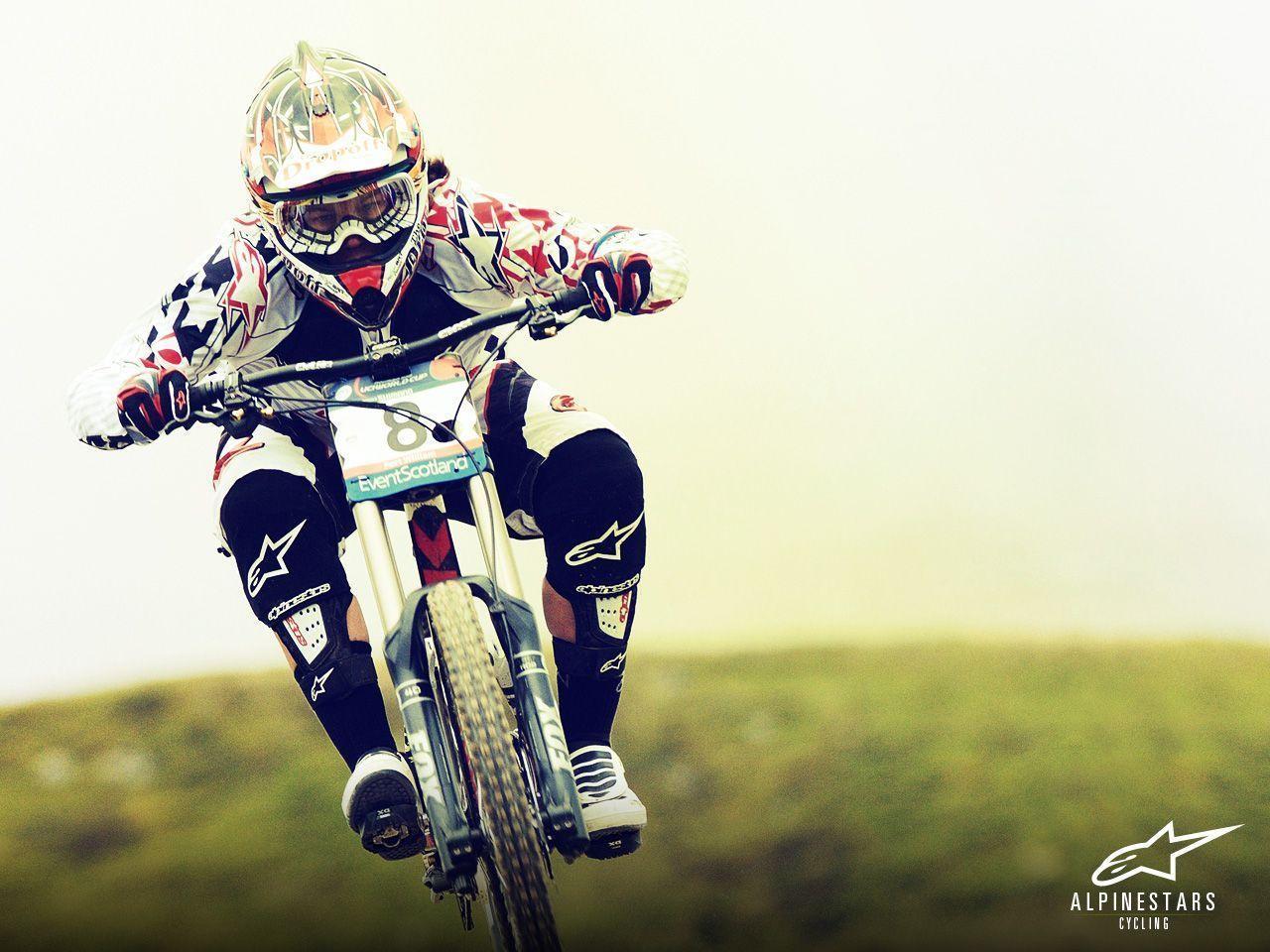 Let's take a look at some of this awesome MTB apparel and get you ready for your next off-road adventure!
Alpinestars Riding Jerseys
With any form of riding on two wheels, the construction of the mountain bike jersey is critical. The jersey has to have the comfort and tech to make riding easier. But it also has to stand up to the rigors of the terrain being traversed. And the engineers in the Alpinestars Cycling division know this better than anyone.
Put simply, these are formidable performance riding garments incorporating a short sleeve design for riding in warmer conditions. Add to that striking graphic patterning and strategically positioned mesh panels for color and comfort. You will not believe the look and feel of these MTB jerseys from Alpinestars Cycling.
The Drop 2 SS Jersey
This is one popular
mountain bike jersey
. With mesh inserts on the chest and back for enhanced ventilation, Alpinestars'
Drop 2 Short Sleeve Jersey
is guaranteed to keep you cool on long Enduro trails. An MP3 compartment and headphone hook means you can listen to your favorite tunes while you ride.
 The Mesa SS Jersey
The Mesa Jersey will keep you on the bike longer! Constructed from an advanced poly-fabric that draws moisture away from the body and extended mesh inserts that give high levels of breathability, the Mesa Short Sleeve Jersey is perfect for summer riding.
Alpinestars Riding Jackets
From their humble roots designing footwear in Northern Italy to the present time, Alpinestars has always been about innovation, growth and style in everything they do. Their legacy continues to be made today with the next generation of A-Star upper apparel such as the Alpinestars Descender 2 Jacket.
Furthermore, these MTB jackets all boast ventilation exhaust openings on the back to help regulate internal body temperature. Because keeping the jacket properly ventilated when it counts it tantamount. Additionally, features like the wrist closures secure your fit and help keep the sleeves and jacket in position.
These are mountain biking jackets that sport a perfect mixture of protective technologies and a dedication to rider comfort. It's this killer combo that differentiates it from the competition.
Comfort… Style… Function. The Cruise Shell Jacket has it all! A mid-weight, three-layer construction. Furthermore, it incorporates a windproof membrane and a water-repellent reinforced exterior shell. Additionally, the Cruise Shell Jacket features a range of storage options and a moisture-wicking back panel. Not to mention premium ventilation, keeping you comfortable on the mid-season trails.
The Brakeless Pro Shell Jacket
Finally, there's the timeless Brakeless Pro Shell Jacket. Talk about warmth! A technical three-layer bonded construction featuring a windproof and water-resistant membrane and thermal layer. The Brakeless Pro Shell Jacket is ideal for when the mountain conditions close in. Also plenty of intelligent storage features and a moisture-wicking back panel. The Brakeless is an extremely warm, versatile and indispensable addition to your kit bag. It will certainly make you ditch those thoughts of settling for used mountain bike apparel…
Which brings us to the shorts!
Alpinestars Riding Shorts
Ask anyone who's spent the day on the bike with just their ordinary walking shorts on- it gets miserable quickly! The need for quality MTB shorts becomes apparent early in the day. To be sure, Alpinestars Cycling knows how to stitch up premium mountain biking shorts!
The Outrider WR Shorts
It all starts with their renowned Outrider WR Short! A technical, multi-material short- the Outrider incorporates strategically positioned rip-stop fabric that is laminate reinforced to offer excellent all-round weather-proofing.
This sturdy
MTB short
includes a seamless construction on the crotch area. And a removable, technical liner for high levels of comfort. All in all, this could be the very best
mountain biking short
on the market.
The Bunny Hop Shorts
Featuring a new design fit, Alpinestars Bunny Hop Shorts are constructed from an advanced four-way stretch main chassis for excellent levels of comfort… Not to mention optimized riding performance! The BMX shorts have strategically positioned laser perforations for airflow and zippered pockets for safe storage and offer high levels of durability and comfort fit.
And these amazing shorts are equally effective for BMX riding.
So whether you are on the trails or keeping things urban- Alpinestars Cycling has the shorts for you!
Get  Alpinestars Cycling Gear Right Here
Take on the trails with Alpinestars MTB and BMX apparel. It's no secret that finding the off-road apparel  that's right for you is sometimes hard to find. BTO Sports has a wide variety of  Alpinestars Cycling apparel in a variety of styles and colors. Additionally, they're all of the highest quality and beat the heck out of closeout MTB gear. Look at our inventory of affordable MTB jerseys and BMX Alpinestars today!