The Moto-9 Camo Helmet. Game On.
As a galactic force in the motocross helmet industry, Bell Helmets is used to achieving greatness when they create their products. And with the Moto-9 Camo Helmet, they've taken that bar and raised it once more.
And it gets better; the Bell Moto-9 Camo Helmet is now part of the Moto-9 Bell Helmet Sale going on at BTO Sports. This helmet is now at the rock-bottom price of $299. Yes, you read that right!
Loaded With Technology
When you purchase a Bell Helmet, you know you're getting a tried and true motocross helmet design. Bell Helmets has been building MX gear for decades… they're high priests in this game! So yes, the quality is not a concern. In short, the Bell Moto-9 Camo Helmet is one of the most feature-laden motocross helmets that Bell has to offer.
The Shell
Built on the famous Moto-9 frame, this newest motocross helmet from Bell has been meticulously designed and beautifully crafted. This is the same frame made famous by the Moto-9 Spark helmet. The "Tri-Matrix" shell is made of a lightweight composite that features a velocity flow ventilation system for maximum cooling.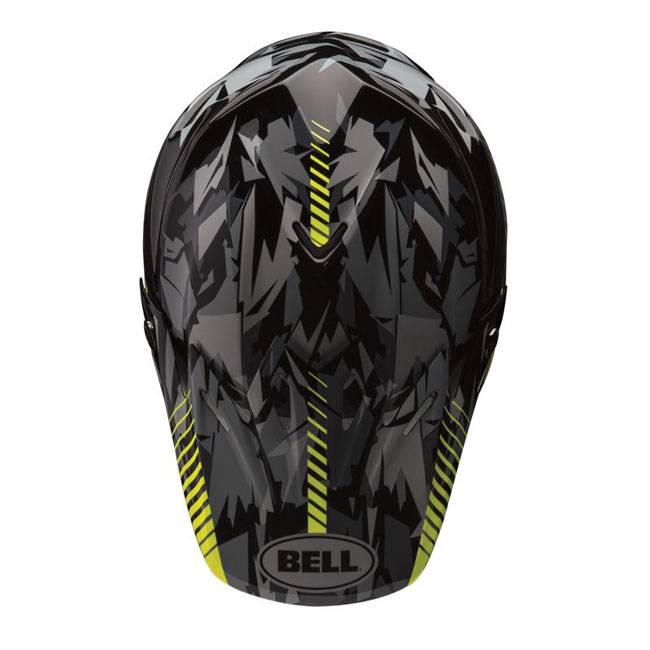 The Visor
The fully adjustable Flying Bridge Visor has air intake vents and increases the flow during any ride. Considering the dangers of overheating today during long rides, this ventilation system is key to fun and comfort throughout your ride.
Bold Graphic Design & Colors
Not only does the Bell Moto-9 Camo Helmet feature a brand new design, but it will be one of the most sought-after colorways this year. Because this helmet jibes perfectly with the color schemes of the most popular racewear and motocross gear combos released this year by the major brands.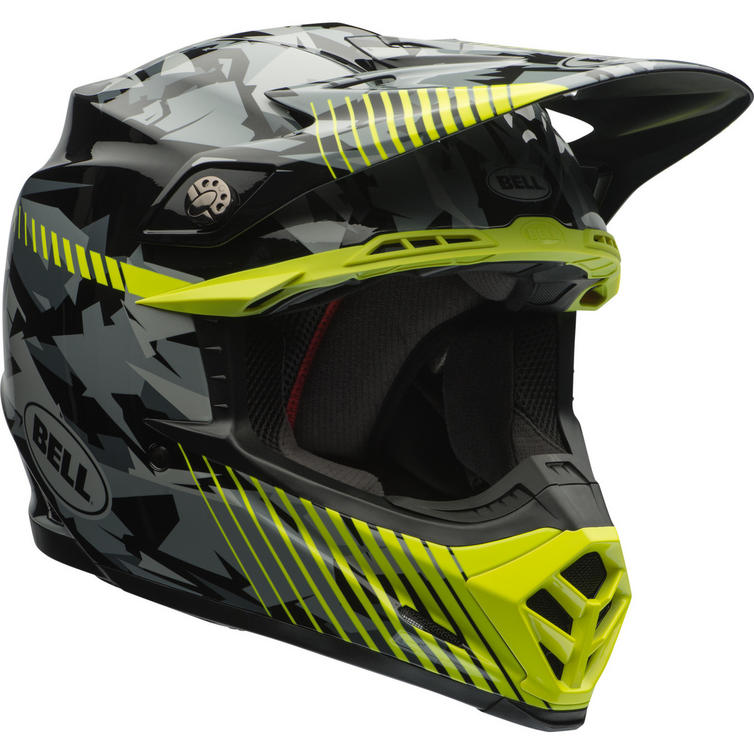 Moto-9 Camo Helmet Loaded With Tech
Not only are the graphical designs and technological advances some of the finest in the industry, but the comfort settings for the helmet are second to none. A padded chin strap and a removable/washable x-static XT2 Silver Liner are the most important features of this helmet. Not only do they keep your head in the helmet, but it also keeps your head nice and comfortable. Not only are you comfortable in your helmet, after a long day of riding, it is simple to clean afterward.
In conclusion, the Bell Moto-9 Camo helmet is not unlike all the other great Bell helmets… loaded with technology. And it's now just $299?? Yikes! Furthermore, it's eye port is a perfect fit for your dirt bike goggles! Just put one on and you'll notice the difference from other (more inferior) helmets right away.
Bell Helmets @ BTO Sports
All in all, you cannot lose if you purchase the Bell Moto-9 Camo Helmet. Particularly at this new sale price! It's not often can you get an amazing MX helmet at a cost reserved for closeout helmets.
And as fate has it, we've got em right here at BTO Sports! Bell is a fine company of quality that you can definitely depend on. Proof of that fact is as easy to find as their industry-leading 5-year warranty. So come on over to btosports.com and peruse our selection of Bell helmets… and all other things motocross!