The Sidi Discovery Rain Boot is Made for Adventure Riding.
Dual Sport. Touring. Adventure Riding. Call it what you want, but know this: the Sidi Discovery Rain Boot delivers big on all of the above! The Adventure/Dual Sport world is growing in popularity each year, and Sidi's boots are part of that growth. There are many reasons as to why this is the case, and we will break them down today in this Product Spotlight. Let's do this!
Why Sidi Boots?
The engineers at Sidi have been designing and crafting athletic footwear for over fifty years and have put their experience to good use with the Sidi Discovery Rain Boots. Sidi began specializing in cycling footwear and quickly became the gold standard in the industry.
Their knowledge & expertise translates well to the motorsport industry. Furthermore, they're recognized all over the world for their high quality motocross boots. Sidi combines the heritage & prestige of handcrafted Italian footwear, with the functionality of adventure motorcycle boots for the ultimate foot protection.
The Discovery Rain Boot
The main feature of the Sidi Discovery Rain Boots is the 100% waterproof exterior. They are constructed out of a material called Technomicro. This new generation of Men's Adventure Riding Gear is strong, flexible, lightweight, and super comfortable to wear. This material is also waterproof and does an excellent job at repelling rain & mud while keeping the riders' feet dry. This is a very valuable feature for riders who opt to wear them as adventure boots.
The design of the Discovery's also allows them to be breathable. Especially relevant is that Sidi Boots have found a way to prevent water from penetrating the boots while simultaneously allowing the feet to stay cool. This is due to waterproof membrane in between the riders' foot and the boot exterior.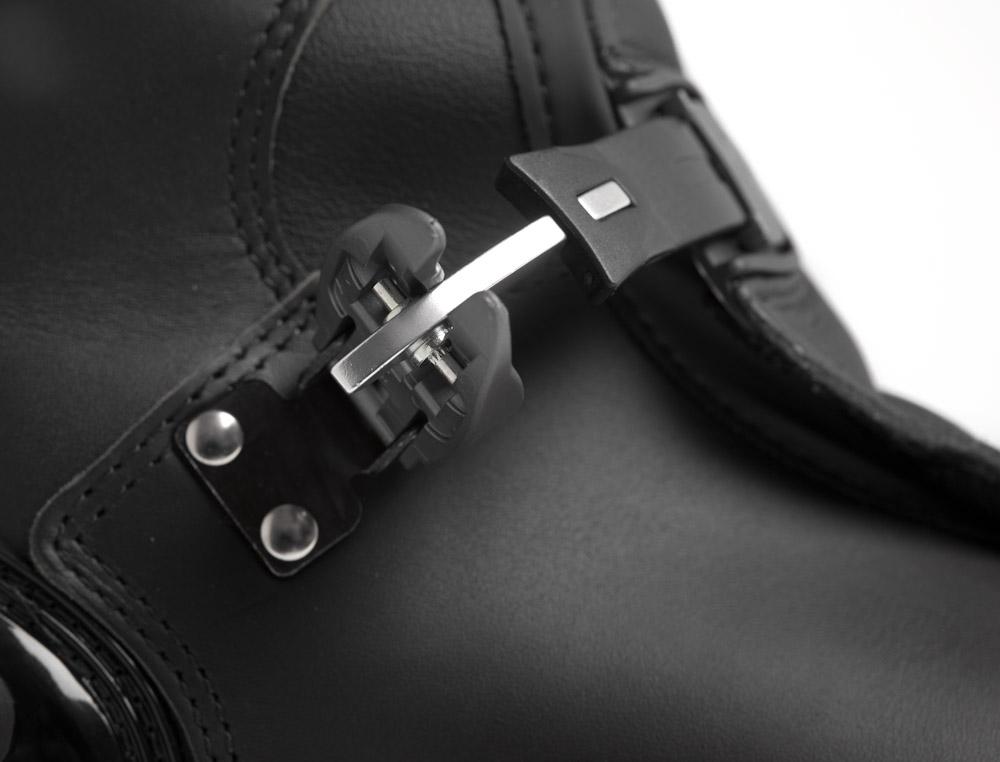 –
These dual sport accessories are also construction out of top grain leather, a softer and more stain resistant material than full grain leather which makes it ideal for motocross boots. The soles are constructed from a soft rubber that allows riders to maintain their footing even in rainy conditions. These waterproof adventure boots allow riders to weather the storm
Discovery Rain Boot Spec Sheet
Waterproof, breathable and with a soft sole for maximum grip
Designed for

dual sport riding pants

, adventure and/or touring riding despite what the weather dictates
Micro adjustable cam lock buckles give the perfect, quick fit
The combination of top grain leather and technomicro material guarantees a very long life
Membrane equipped to add a waterproof yet slightly breathable barrier between the elements and the riders' feet
Soft rubber sole for maximum grip
Top Grain leather and Technomicro material base construction
Nylon inner sole acts as

heated motorcycle gear

  with removable arch support pad
Replaceable micro adjustable cam lock buckle system with memory retention straps
Trockenfuss quality liner for quick sweat evaporation
Slim, cool non-bootie design
Rigid, Shock resistant, anatomically shaped heel for maximum added protection
All bolt-on parts are replaceable
Split grain leather inner anti-wear/ heat panel
In short, SIDI designs the best dedicated Dual-Sport boots on the market. This is especially true of the All-Road Gore-Tex Touring Boots as well as these Discovery Rain Boots. This highly water-resistant and breathable boot gives you enough protection for off road riding, but enough comfort and flexibility for street riding or walking.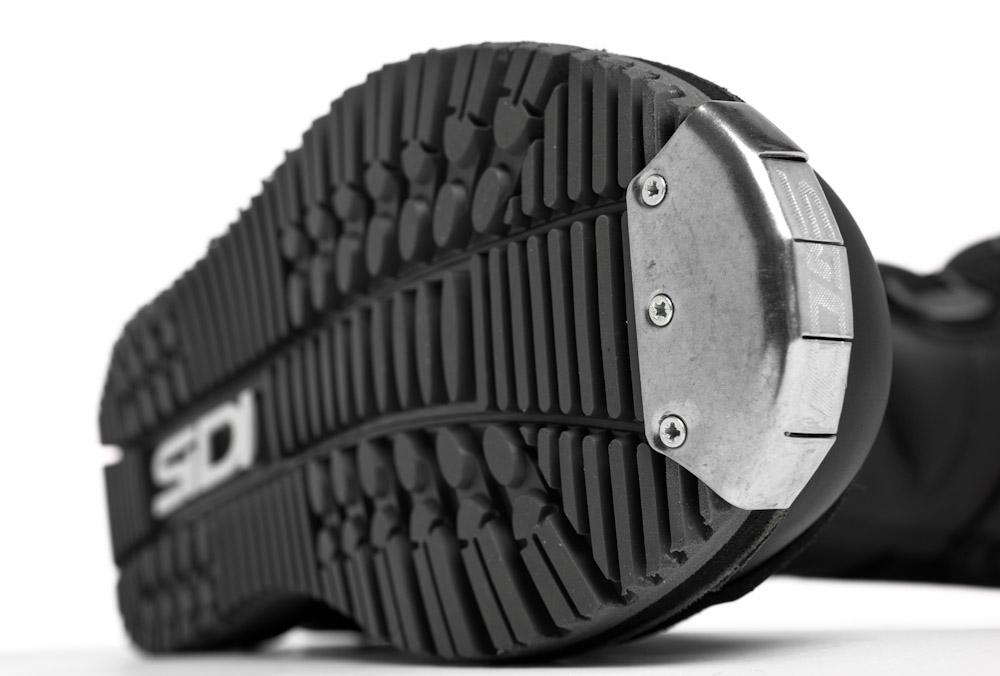 Discovery Rain Boot @ BTO Sports
At BTO Sports, we carry a wide selection of ADV Boots. Naturally, that includes these great Sidi Discovery Rain Boots. In fact, we have everything you need for your next ADV ride! Want to see the latest Adventure Helmets? We got em! Dual Sport Jackets? You betcha! Make sure to check out our growing adventure/ touring section!