This product has been discontinued
Leatt Brace - GPX Offroad Adventure 3 Neck Brace
Product Code: LEATT-BRACE-GPX-OFFROAD-ADVENTURE-3-NECK-BRACE
Description
Reviews
Customer Photos
Leatt Brace - GPX Offroad Adventure 3 Neck Brace
The Adventure 3 is a newly updated, premium piece of neck protection at an affordable price. It's 3 way adjustability allows it to fit different body shapes and sizes exactly like The Club 3. The Adventure 3 is just lacking the front and rear table height adjustments of it's more expensive counterpart. As with all Leatt neck braces the Club 3 is designed by a medical doctor with the help of biomedical engineers and medical professionals. See sizing chart to choose your size.
New exclusive Lycra TPR logo padding.
New 2-pcs padding design.
Injection-molded, fiberglass-reinforced, polyamide resin material
As always the Adventure 3 features Alternative Load Path Technology™
As always the Adventure 3 is 3-way adjustable
As always the Adventure 3 has a collarbone relief section
As always the Adventure 3 has a breakaway rear strut and crush zones for enhanced safety
Padding kit removable/washable
Optional graphic padding & stickers kits available
Replacement parts available.
CE Approved to Personal Protective Equipment directive 89/686/eec
Size medium weighs 1.76 pounds, without optional chest strap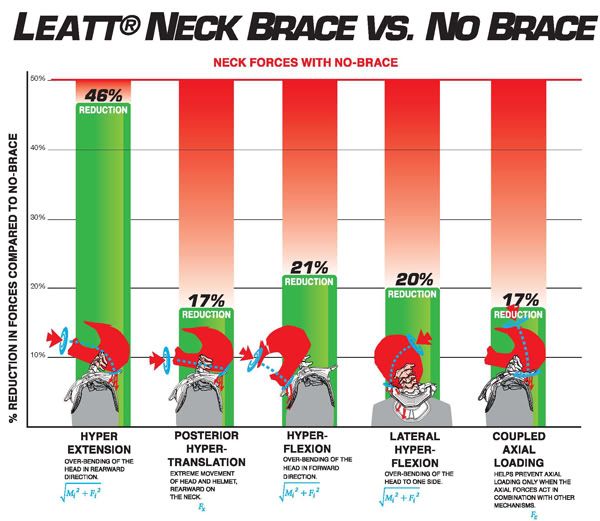 Comments about Leatt Brace - GPX Offroad Adventure 3 Neck Brace:
Superbly designed, and very light! Much lighter than i would have thought. Already used to it on the track. Protect yourself- go get it.