This product has been discontinued
We think you might like these similar products below:
Leatt - 2015 Dual Axis Knee Guards
Product Code: leatt-dual-axis-knee-guard
Description
Reviews
Customer Photos
Leatt - Dual Axis Knee Guard (Pair)
Dual Axis knee and leg guards are comfortable, well ventilated protectors with two pivot points that allows them for more accurately bend with the human knee's natural movements. They cover the knee, even when fully bent, as well as the lower thigh and most of the lower legs. Great levels of impact protection are proven by the CE impact safety standard they are certified to. They are also certified to CE's abrasion resistance safety standard. Strap buckles are low profile with no edges to hang up on your riding pants. Straps are also backed by soft, comfortable, vented airprene material that resists slipping. Lighter weight, most comfortable and offers more freedom of movement than almost any other CE certified protection system.
3 dimensionally designed for optimal fit
Impact tested and CE certified to EN 1621-1
Abrasion tested and CE certified to EN 13595-2, Level 2
Anatomically correct dual pivot points
Light at only 1.9 pounds (850grams) per pair
Slim design for use over or under riding pants, fits well with boots
9 large vents help keep you cool
Made from High Density Poly Ethylene, HDPE, and washable Leatt foam
Strap system resists binding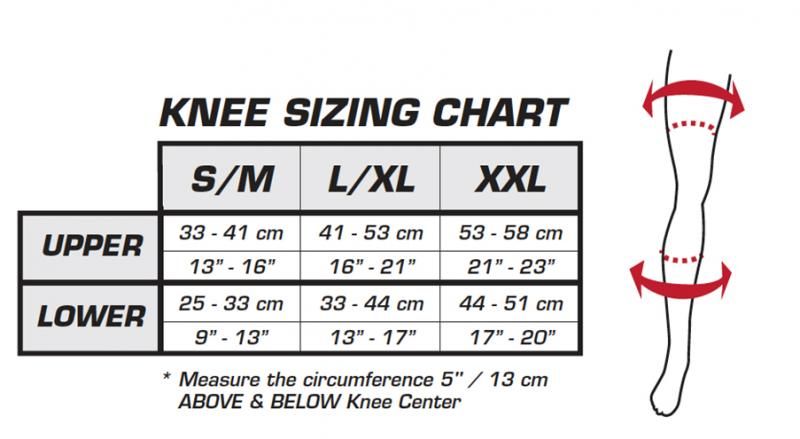 Fit is great
Good Protection Coverage
No Pinching Or Pressure S
No pressure points
Very Comfortable
Comments about Leatt - Dual Axis Knee Guard:
Wore them around the house for 2hrs and I nearly forgot I had them on. Very comfortable and no pinch or pressure points at all. Sizing was spot on. Not crash tested yet so only rating a 4. Worth the $$$, no regrets.
Comfortable
Good price
Great quality
Large Ergonomic Straps
No break in required
No Uncomfortable Brake In
Enduro
Motocross
Mountain Bike
Comments about Leatt - Dual Axis Knee Guard:
Good value for money very comfortable even on first ride, don't notice them on. Very slim fits on pants well.